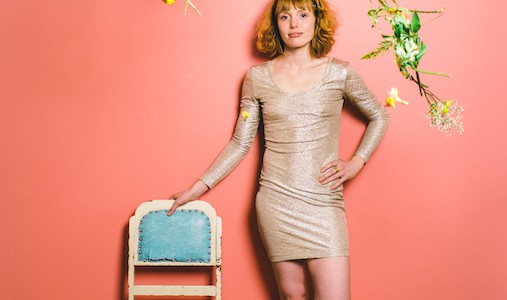 Haley Bonar
Monday 27th October 2014
Support
Doors 7:30 pm
Price FREE
Haley Bonar (Memphis Industries) first reached a national audience as a teenager, when fellow Minnesotan Alan Sparhawk heard her perform and offered her a spot on tour, opening for his band Low.
In the last decade, Haley has released eight more recordings to critical acclaim and mounting success: lots of touring, playing festivals, capturing awards and artist grants, inventive video productions, placing song tracks on prime TV shows and popular film, appearing on myriad Best-Of lists while continuing to write and perform locally. It's no accident that her creative prowess drew the attention and respect of fellow collaborators like Dave King, Andrew Bird and Justin Vernon.
Haley Bonar is more than a hard working musician. She is an innovator, creator and visionary, dug into the trenches of living. She writes genuine, epochal and poetic tales that feel like our heartbreak, failure, frustration and joy. She remains true to her artistry regardless of trend, politic or scripted gender barriers. In a clear, insistent and often haunting voice, she tells real stories back to us, as if they were our own. It just doesn't get much better than that.
"Virtually every song on Last War strikes that kind of smart, careful balance, which Bonar achieves through equal doses of mystery and charm. A bright, subtle storyteller, she displays a mastery of pop-rock craftsmanship that keeps these songs as relentlessly catchy on the surface as they are alluringly complex underneath." – NPR