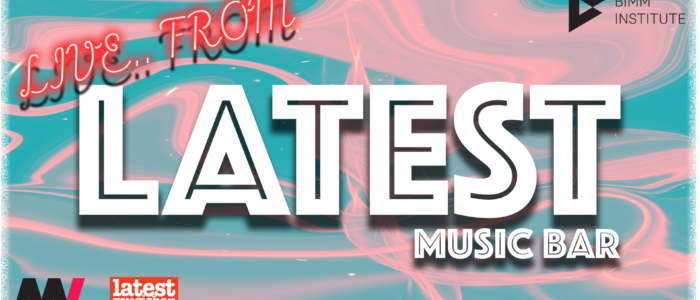 Louis Chapple, Reverse Lounging and The Midnight Lounge + Special Guest to be revealed
Thursday 25th March 2021
Doors 8:00 pm
Price £3+booking fee
BIMM diploma and MV presents:
Live from The Latest Music Bar, BIMM Brighton, in collaboration with Melting Vinyl, presents a live-streamed show, featuring the best singer-songwriters and acoustic acts that BIMM Diploma have to offer!  
Tickets are available now from and all proceeds go towards charity. 
Read more about our start-studded line-up below! 
Louis Chapple 
Louis Chapple is a singer-songwriter originating from France and based in Brighton. His songs are a new flavour of indie pop that is very personal to him. Louis is no stranger to songwriting, he has been writing music since the age of 7. He is also hearing impaired, which offers challenges that he has broken through with his unique outlook on the world. 
More info on Louis can be found at https://www.instagram.com/louis_the_music_man/
The Midnight Lounge 
Brighton band 'The Midnight Lounge' are comprised of five musicians, Immy Gowers, Toby Kean, Louis Tant, Alex Roberts-Anderson and Josh Palmer. After being together for only 3 months, this will be their debut performance! Drawing comparisons to Arlo Parks and John Mayer, with influences spanning genres from Neo-Soul to Blues, they are well loved by BIMM tutors and students alike! 
To keep up to date with The Midnight Lounge click below: https://www.instagram.com/themidnightloungeband/
Reverse Lounging 
Kent-based duo including Erik Miles, guitarist from Smile Band, performing alt pop music, R&B anthems, where Lily Allen meets The Streets. This will be their debut performance in Brighton. Do not miss this! Reverse Lounging's debut single dropped on the 14th of January 2021, which featured Sam from Ladybird. They will be releasing a double single on the 12th of March 2021 with the title 'Effie's precious time'. The two tracks releasing are 'Just One More' and 'Snow'.  
To read the latest from Erik and Reverse Lounging click below: https://www.instagram.com/reverselounging/