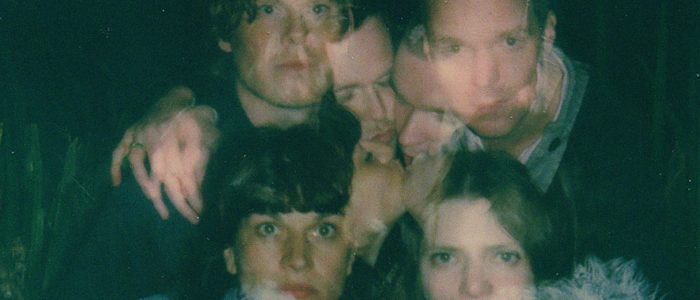 RESCHEDULED: Alex Rex
Monday 15th March 2021
Elle Osborne + Victor Herrero
Doors 7:30 pm
Price £12+ booking fee/£14
Melting Vinyl and terrace cred. are excited to announce this new date for our show with the spellbinding Alex Rex.
We are working to safeguard performers, audience, our venues and their staff and we are thrilled to have a new date for this show.
Tickets already purchased will remain valid for the rescheduled date and all other event details remain the same.
Please visit the Facebook event page for updates and further details: shorturl.at/grsv3
Alex is sharing regular live 'Isolation' performances  from his home on his social media so head over to https://www.facebook.com/AlicksRex/ for some dark impassioned melodies
Here is a personal word from the artist:
'Alex Rex are delighted to announce their rescheduled date at The Greys to promote their new album "The Infernal World of Alex Rex" out in Feb 2021 on Neolithic Records – the perfect blend of sleaze and smarts for these troubled times'
"It will become possible to define Alex Neilson's place amongst the very best song writers of this century" Folk Radio
'Even in its extremities 'Andromeda' is beautiful, Neilson's wild talents unfurling, aching with life" Mojo
"One of the best things I've heard all year" Jude Rodgers, The Guardian
Here is 'Pass The Mask' from his album Andromeda on Tin Angel records, a haunting dedication to family and time.
Melting Vinyl presents:
Alex Rex
+ Elle Osborne + Victor Herrero
Melting Vinyl have the privilege to welcome Alex Rex back to the South Coast and the perfect intimate setting of The Greys in Brighton
Founding member and chief songwriter of critically acclaimed folk revivalists Trembling Bells, Alex Rex is the nom de guerre of Alex Neilson – drummer to some of the most innovative musicians on the international underground, including Bonnie "Prince" Billy, Shirley Collins, Jandek and Current 93. Alex has synthesised the agonised self-invention and charismatic death-drive of these artists into his solo vehicle – abandoning the folk-rock pomp of his previous band Trembling Bells for something darker and wilder. 
Following the critical success of his second solo album Otterburn (2019) which was a heartfelt response to his brothers sudden death on 2017 Alex Rex returns with songs of love, loss and loathing in his third vehicle ANDROMEDA on independent label Tin Angel
ANDROMEDA is a game of emotional snakes and ladders. It's the product of two years spent in therapy, the gym and on Tinder. It opens with the voice of folk legend Shirley Collins in "Song of Self Doubt" – a sparse assemblage of spoken words layered on bright chimes and birdsong. And from there we wander down corridors of cruelty, recklessness and recrimination. 
"I Am Happy" is a gut-punch to the brain. Think classic-era Nick Cave but without the gothic posturing. "Haunted House" is a ghost-rock ballad about an emotional poltergeist looking for love. "Rottweilers" is a song about the hell hounds of the mind – the phantoms of self-deception and self-destruction that impress themselves on the brain like a depressed Mount Rushmore. "Coward's Song" sets some lines from Richard III to a skeletal country waltz and was recently recorded by Bonnie "Prince" Billy. "I'm Not Hurting No More" sounds like poetry etched out by a pneumatic drill in an electrical storm, while album closer "Pass The Mask" is about the anxiety of childbearing by someone who has never borne a child – passing the relay baton of disappointment from generation to generation. It's Philip Larkin's head on Cat Stephen's body.
Featuring a consolidated line up of long-time collaborator Rory Haye, with Audrey Bizouerne (Rev Magnetic / Bill Wells) and Georgia Seddon (Mike Heron / The Incredible String Band) along with guest appearances from Shirley Collins and Stevie Jackson, ANDROMEDA is the first ghost rock album.
Self loathing has never sounded so sexy.
Elle Osborne
Elle Osborne was born on the North Sea coast of Lincolnshire where
she taught herself to play the fiddle (and ride Gypsy horses on the beach ~
although that's another story). She was raised amongst folk singers and wrote
songs from an early age.
Elle's debut cd, Testimony, featured in the fRoots magazine Best of Year
Critics' Poll, and was reviewed as "…One of the most compelling performances of
the year".
Her 2011 release So Slowly, Slowly Got She Up was Album of the Week
in The Independent, and gained Elle a nomination for Singer of the Year from
Spiral Earth.
Her 2015 release, It's Not Your Gold Shall Me Entice, was Elle's first
album of self-written songs, of which Folk Radio UK said, "With songwriting like
this, it is hard to believe that it has taken Osborne so long to begin committing her
own material to tape. We can only hope she doesn't stop there".
If You See a Rook on its Own, it's a Crow is Elle's fourth album, and sees
her joined by long-time kindred collaborators Alasdair Roberts and Alex Neilson
(Trembling Bells, Bonnie Prince Billy). The album also features Eddie Myer (Turin
Brakes) and Stephen Hiscock (Mark Eitzel band), and is mixed by Joe Watson
(Stereolab), bringing an electrifying new dimension to her unique sound.
"Osborne has the lyrical and melodic gifts to achieve crossover success, but
it's these more experimental numbers which really prove her mettle" Wire Magazine
"Raw and compelling, passionate and engaging" Time Out
Victor Herrero
The dexterous guitar magician   Victor Herrero  gives true meaning to the proverbial figure of the troubadour. By means of his voice and instrument only, he is capable of remarkable transmissions. Spanish guitar and singing: That's what shapes Hermana; a simultaneously uncanny, courageous and comforting album for our young century. 
Hermana pays homage to all the sisters who stand by our side, who care for us and from whom we learn from. The record takes place among still lifes, ploughed lands, crepuscular bygones and dim light confessions. Victor's voice – truly tempered after many years on the road – spills a healing magma; describing settings in an exquisite use of the Spanish language.
Hermana dissolves the differences between the diverse musical traditions it draws from – be it medieval, Andean, Andalusian, Mexican… Sources flow into a single bed thanks to the heated, swirling pulse of Victor's guitar: a galleon of loose ropes in which the most crystalline strum transmutes into dance and wooden tones are always welcomed. 
With shades of Leonard Cohen Víctor Jara and Fred Neil it is a gift to
receive the songbook so essential and discreetly articulated as this. It implies a declaration
of intentions, and even more importantly, a contribution. Perhaps no one expects in 2020 a record such as Hermana, but we all need it.