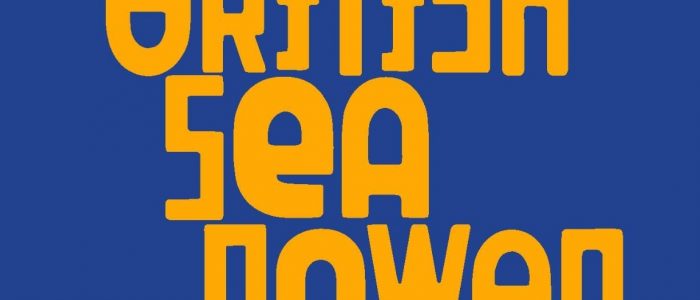 Sea Power - RESCHEDULED
Friday 16th July 2021
Selling Fast
+ Special Guests
Doors 7:00 pm
Price £16 + booking fee/ £20 on the door
We are very happy to announce this show has been rescheduled to the safer date of July 16th 2021.
Please be assured that tickets already purchased will remain valid for the rescheduled date  and all other event details remain the same.
You can visit/join the Facebook Event site for the up to date details:https://www.facebook.com/events/2527292290874842/
We look forward to seeing you there!
Meanwhile here's Hamilton of Sea Power covering the Galaxie 500 (and Rutles) song 'Cheese and Onions' as  part of the 20-20-20 project celebrating the re-release of Galaxie 500's album 'Copenhagen
Visit the projects website to find out more about the project and see covers by the likes of Thurston Moore, Mercury Rev and Real Estate.
https://www.20-20-20.com/twentysongs2020
Melting Vinyl and Folkestone Quarterhouse present:
Sea Power + Special Guest
Melting Vinyl and Folkestone Quarterhouse are absolutely thrilled to announce the sensational Sea Power will be playing at the Quarterhouse this summer.
Known for their theatrical stage antics, Mercury Prize nominees Sea Power continue to be a vital creative force in the British music scene. Their music has been regularly compared to the likes of The Cure, Joy Division, The Pixies and Arcade Fire, although their particular style of indie-rock is laced with enough strange brilliance to make it pleasingly hard to pigeon hole.
Formed in Cumbria in 2000 by the Wilkinson brothers Jan Scott (vocals and guitar) and Neil Hamilton (vocals, guitar and bass) and their pal, drummer Martin Wood, the band was later joined by Martin Noble (guitar) and Eamon Hamilton (who left in 2006). The band relocated to Brighton and firmly established themselves into local life with their legendary Club Sea Power nights (later to become Krankenhaus). They became a sextet in 2008 with Phil Summer (cornet, keyboards) and Abi Fri (viola) joining the ranks.
Their first album, The Decline of British Sea Power, was released in 2003 to critical acclaim and they subsequently won Time Out's Live Band of the Year in 2004. On their eccentric 2008 appearance on Later with Jools they appeared with members of London Bulgarian Choir and a display of Cumbrian wrestling.
Over the past 20 years they have steadily turned out new music with their last studio album 'Let The Dancers Inherit The Party' released in March 2017, and an eagerly awaited new album currently in production. Some of their live appearances include headlining Leeds and Reading Festivals, touring with Manic Street Preachers and appearing on the Late Show with David Letterman.
'Sea Power Truly are one of the best live bands in the country by far' – Louder Than War
'They are that vital thing: a band who, had they not existed, no-one else would have thought to invent them. They couldn't feel more current and more necessary. You should be listening to Sea Power.' The Quietus
'It's clear that these aren't just any musicians. You can't help but feel slightly smarter by the end of the show, having listened to songs about everything from atoms to Greek mythology and while they're always said to have well thought out shows, it's another thing to experience it in reality.' – Gigslutz