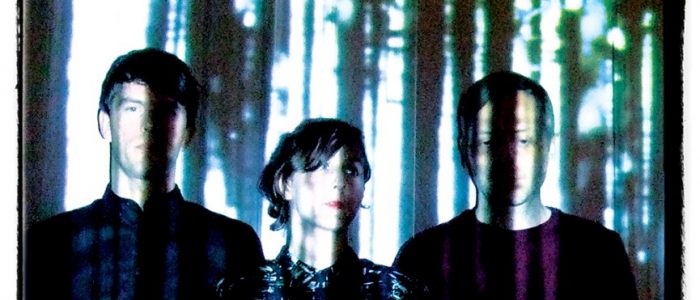 Death and Vanilla
Thursday 30th May 2019
+ Special Guests
Doors 7:30 pm
Price £12 + booking fee / £14
Plus visuals by Innerstrings
Melting Vinyl and Lewes Psychedelic Festival present…
Swedish cult-atmospheric Death and Vanilla (on legendary Fire Records) create organic sounding electronic pop music, using an array of vintage musical equipment to emulate the sounds of 60s/70s soundtracks, library music, German Krautrock, French Ye-ye pop and 60s psych.
Formed in Malmö, Sweden by Marleen Nilsson and Anders Hansson and joined by Magnus Bodin, the trio revel in the warmth of older analogue instruments to create a more organic sound, each loose wire and off-kilter noise adding to the rich atmosphere.
Their love of all things "old" is well known – they've tinkled ivories, played vibraphone, recorded with a Sennheiser microphone and a nod to everything from Fun Boy Three to Orchestre Poly Rythmo de Contonou, while still roaming somewhere between an ambient Eno and Cocteau Twins at a late-night soiree.
Prior to recording their new album 'Are You A Dreamer?', they played a string of dates including Liverpool International Festival of Psychedelia and Levitation Psych Fest and scored several soundtracks, a process that undoubtedly influenced the new album's dreamlike euphoria. Expanded with bass and drums in their quest for the grail, the album's songs are longer; more plush and pampered; more hypnotic and haunting.
'Are You A Dreamer?' is released 10th May, on Fire Records.
"Their music variously recalls the eerie, haunted ambience of Angelo Badalamenti/Julee Cruise's Twin Peaks soundtrack, Stereolab/Broadcast's experimental vision of 50s lounge muzak/exotica and French 60s pop, or the narcotic country-noir of Mazzy Star." The Guardian
"Swedish exponents of dreamily lovely psych and lush, late-60s-style baroque pop." The Guardian
"Lush and enveloping, reminiscent of Curt Boettcher and Margo Guryan."
The Wire "Fantastically eerie." Clash