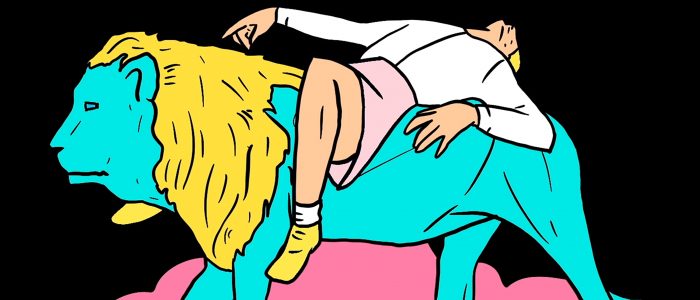 Ezra Furman
Tuesday 5th May 2020
Sold Out
+ Special Guests
Doors 7:00 pm
Price £20 + booking fee / £24 on the door
Melting Vinyl presents
Ezra Furman + Special Guests
*ON SALE NOW*
Melting Vinyl are bouncing about in our Doc Martens with excitement to welcome back uncompromising American singer-songwriter Ezra Furman to Brighton and the glorious setting of St George's Church in May 2020.
Following the 2019 success of the fifth solo album and third on Bella Union 'Twelve Nudes', we are blessed Ezra Furman will be playing in Brighton as part of the UK leg of an extensive live 2020 tour.
Known for crossing between love, gender, sexuality and religion, and singing in solidarity with the innocent, persecuted, oppressed and threatened, Ezra Furman has sound-tracked the current fear and loathing across America like no other, while pushing ahead with an ever evolving agenda.
"I'm a shy person whose very presence has become a confrontation," Furman said in a recent interview, and 'Twelve Nudes' certainly feels like Ezra is embracing and channeling that confrontation into something with altering power.
While still rooted in Rock 'n' Roll, 'Twelve Nudes' encompasses the more raw elements of Furman's literary take on garage-punk, and there is the sense of the kind of brash nihilism and fury which The Ramones or The MC5 conjured – even the backing band have become nameless for this record. Yet amongst the existential howl the record finds it's emotional beating heart in the song ' I Wanna Be Your Girlfriend'
"The record is political," says Furman, "but it offers an emotional reaction rather than being specific or partisan."
And this is the key to Ezra Furman, a progressive whirlwind with a compassionate heart casting a new note over classic templates to make noise for the marginalised and bring about change.
'Raw, vulnerable, oppositional, witty and beautiful, triumphant. His music speaks to the outsiders, the queer, poor, struggling and ignored in these anthems to life. I scream, you scream, we all scream for Ezra Furman.' The Wee Review