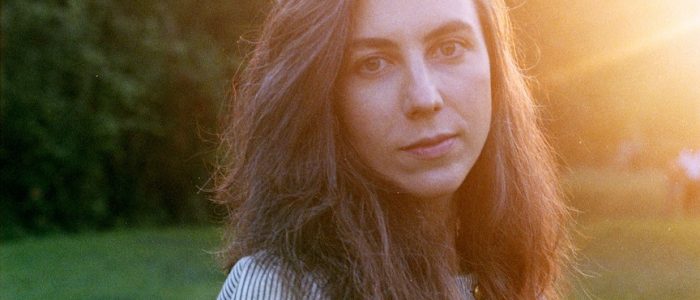 Julia Holter + Special Guests
Monday 3rd June 2019
+ Special Guests
Doors 7:30 pm
Price £18.50 + booking fee / £22.50
Los Angeles-based songwriter and multi-instrumentalist Julia Holter returns to Brighton to perform songs from the critically acclaimed and BBC 6 music-loved,  'Aviary', the composer's latest release…
Aviary is said to be the composers most breathtakingly expansive album yet, full of startling turns and dazzling instrumental arrangements, exploring what Holter describes as, "the cacophony of the mind in a melting world." The follow-up to her critically acclaimed 2015 record, Have You in My Wilderness, it takes as its starting point a line from a 2009 short story by writer Etel Adnan: "I found myself in an aviary full of shrieking birds."
Aviary combines her slyly theatrical vocals and Blade Runner-inspired synth work with an enveloping palette of violin and viola (Dina Maccabee, Andrew Tholl), double bass (Devin Hoff), and percussion (Corey Fogel). Drawing inspiration from the medieval world, she added trumpet and bagpipes into the mix, played by Sarah Belle Reid and Tashi Wada, respectively.
The Guardian has previously praised her performances with a 5 star review, complimenting her fantastic ability to engage and transport the audience into an enigmatic, dream-like world whilst simultaneously bringing up primal, raw feelings of longing & loss; there is no other feeling like it.
'An odyssey stretching, sky-like, across 90 glorious minutes. ' – Pitchfork review of 'Aviary' 8.2/10
"…a glut of beauty and braininess" – **** The Guardian
"Holter's quest to channel the clatter of the universe produces transcendent beauty" 8/10 – uncut.