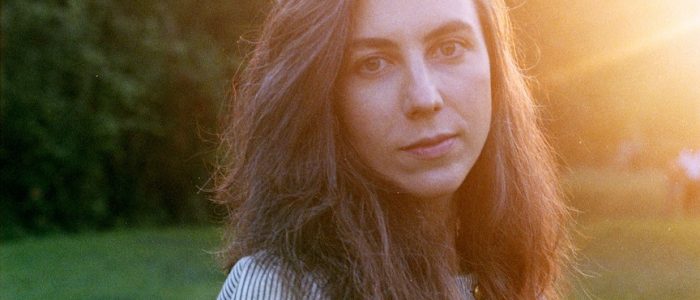 Julia Holter + Special Guests
Monday 3rd June 2019
+ Special Guests
Doors 7:30 pm
Price £18.50 + booking fee / £22.50
Melting Vinyl presents…
Los Angeles-based songwriter and multi-instrumentalist Julia Holter returns to Brighton to perform songs from the critically acclaimed and BBC 6 music-loved, Aviary, the composer's latest release..
Julia Holter released her fifth album last October via Domino, the dazzling, critically beloved Aviary. An epic journey through what Holter describes as "the cacophony of the mind in a melting world"; it is full of startling turns and thrilling instrumental arrangements whilst still clinging to a sense of radical hope, even in its most sombre moments.
Holter is pleased to confirm additional tour dates in support of Aviary with her 6-piece band—Corey Fogel (percussion, vocals), Andrew Jones (bass), Dina Maccabee (violin/viola, vocals, electronics), Sarah Belle Reid (trumpet, flugelhorn, electronics), Tashi Wada (bagpipe, synth). Following dates in Europe that will include many festival appearances (Primavera Sound, Best Kept Secret, Field Day, Halfway, Roskilde), Julia Holter will bring the Aviary band to many places for the first time on the heels of her July performance at Pitchfork Music Festival, including stops in Nashville, Atlanta, Houston, Dallas, Austin, Santa Fe and Tijuana.
'An odyssey stretching, sky-like, across 90 glorious minutes. ' – Pitchfork review of 'Aviary' 8.2/10
"…a glut of beauty and braininess" – **** The Guardian
"On her fifth album, Aviary, the composer and singer Julia Holter creates songs that swirl together centuries of classical and modern approaches: electronics, Minimalism, orchestral arrangements, medieval troubadour songs, piano ballads, chamber-pop, lullabies, collages, diaristic fragments, philosophical musings, open questions, encoded messages and surreal dream logic. It's a compendium of mysteries" The New York Times