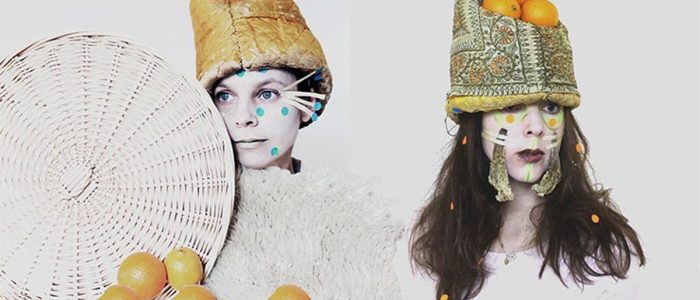 Spectrum: Melting Vinyl 20 Year Special
Thursday 29th March 2018
Doors 7:30 pm
Price £6 + booking fee / £8 on the door
Melting Vinyl celebrate 20 years of existence in Brighton this March, introducing five acts; a mixture of those who have grown up with Melting Vinyl and the new kids on the scene. Reflected in the artists chosen are the genres of music we promote such as organic indie, classical roots and electronica.
Oddfellows Casino
One of Brighton's hidden gems, since 2002 the band have been making records showcasing eloquent, understated pop music of the highest order. Fronted by David Bramwell – better known as a radio 4 presenter, author and host of Brighton's Catalyst Club.They will be performing with their full line-up as a six-piece, together with backing vocals from Shoreham's sea shanty choir, The Duck Pond Sailors. Expect favourites from their back catalogue, films, and tracks from their latest album, Oh Sealand.
Collectress
Described as 'possessed Brontë sisters teasing an unsuspecting dinner party' (Foxy Digitalis), Collectress are a multi-instrumentalist quartet with their founding roots in Brighton. They perform with a strong sense of narrative, combining minimalist lo-fi chamber writing with fluid, melodic improvisations, drawing listeners into a distinctive world of experimental chamber music.
Individually, the quartet have a rich biography of collaborations, from Bat for Lashes to Penguin Café, from Radiohead's Philip Selway to The Paper Cinema, from Mary Hampton to Rambert Dance Company.
Foreign Skin
Hong Kong-born, Brighton-based producer Flavia Aliverti aka Foreign Skin is an audio-visual dreamboat. Manipulating the vocals of talented friends over warm synths, her sample-based ambient adventures never fail to impress us. With inspiration taken from the likes of Bonobo, Bjork and Purity Ring, music comes to Fla in sudden surges of creativity that often manifest themselves in ethereal remixes for artists such as Sun Glitters and Fickle Friends. Self-produced soaring, hypnotic visuals accompany her performance and make for a completely enchanting live show.
More acts TBA
Supported by GM Building and The Pebble Trust