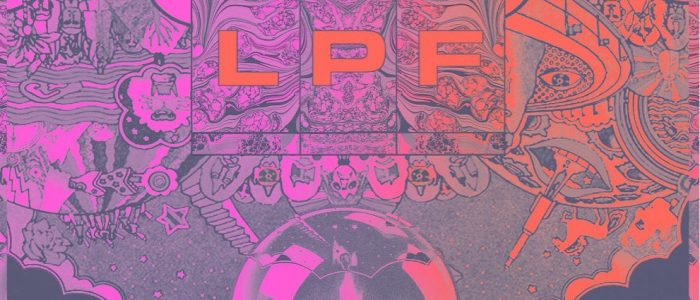 Lewes Psychedelic Festival Friday 8th February 2019
Friday 8th February 2019
Selling Fast
Doors 8:00 pm
Price £10 adv + booking fee
Lewes Psychedelic Festival returns with visuals and music for the senses in the ancient setting of Lewes, with two events featuring an array of artists on the psych spectrum on the weekend of 8th-9th February 2019.
Friday 8th February 2019, 8-11pm
Venue: The Lewes Arms, Mount Pl, Lewes, BN7 1YH
An intimate folk-classical-psych night at this historic venue
Tickets: £10 adv + booking fee  from Resident, Union Music Store, Ticketweb and Seetickets /£12 on the door (if available)
Over 18s only, Unreserved seating and standing 
*** LIMITED CAPACITY – selling fast!
Group Listening
Group Listening is a new project by Stephen Black and Paul Jones. Clarinet & Piano: Selected Works Vol.1 is a collection of ambient works – from the likes of Brian Eno, Arthur Russell, Euros Childs and Robert Wyatt, arranged for clarinet and piano.
With a shared love of The Beach Boys, Ghost Box Records, Messiaen and Angela Morley, they both like ambient and new age music, bubblegum pop, Artie Shaw, Moondog and the outsider music handbook Songs in the Key of Z.
Clarinet & Piano: Selected Works Vol.1 is the spontaneous, beguiling culmination of this friendship.
Cutting out post-production and keeping overdubs to a bare minimum, the pair passed their clarinet and piano through guitar stomp boxes and other analogue effects to enable processing and manipulation directly in performance. The result hums with the ghostly energy of sound pioneers Joe Meek and Martin Hannett, while mbira and drum machines are sparingly deployed amid enveloping folds of space echo.
We say: "After seeing this duo at 2018's Sea Change Festival we knew they weren't totally psych but with classical jazz elements that we felt brought them closer to the other-worldliness of psychedelia."
https://grouplistening.bandcamp.com/
Kristin McClement
As part of Brighton's infamous Willkommen Collective, singer and a songwriter Kristin McClement's work experiments with an ever-changing cast of musicians, although classical guitar and piano based compositions are at the centre of her work.
Kristin seeks to explore our relationship with nature and how we see ourselves within and without it. Her music sifts and sways through the dark undercurrents that underpin our daily lives, befriending our shadows and talking openly about self-doubt, self-care, community, love, loss, the mysteries of the universe… and more.
Since the release of her debut album "The Wild Grips" on Willkommen Records in 2015, Kristin has performed across the UK and Europe alongside notable acts such as PJ Harvey, Benjamin Clementine, Kathryn Joseph and The Weather Station. Kristin's second album is due for release in spring 2019.
"Listening to McClement's voice is like becoming hooked on a drug as it takes over the senses, changing your feelings and perceptions. It's intoxicating." – For Folks Sake
We say: "We've been a fan of Kristin for some time. She weaves an expansive story with her unique vocals that are both captivating and intriguing."
https://kristinmcclement.bandcamp.com/