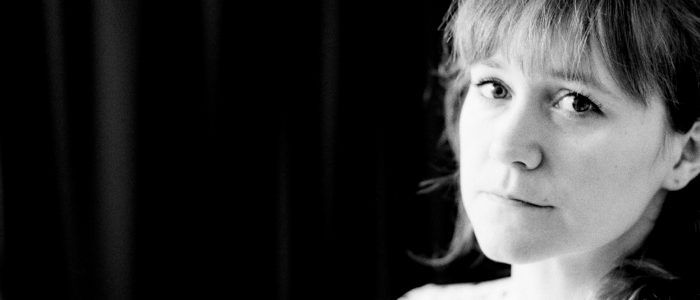 RESCHEDULED: Brigid Mae Power
Wednesday 9th September 2020
+ Special Guests
Doors 8:00 pm
Price £9+ booking fee
A New Date for ground breaking Singer-Songwriter Brigid Mae Power at The Rose Hill
Wednesday 9 September
We are working to safeguard performers, audience, our Brighton venues and their staff and we are thrilled to have a new date for this show with this wonderful Fire Records artist.
Tickets already purchased will remain valid for the rescheduled date and all other event details remain the same.
Please keep an eye on our Facebook event page for latest details.
https://www.facebook.com/events/505440116777666/
Many thanks for your continued support and we look forward to seeing you there!
Here's Brigid performing Angel From Montgomery as a tribute to one of her favourite songwriters, John Prine.
Melting Vinyl are over the moon and back again to bring Irish singer-songwriter Brigid Mae Power to the heart of Brighton at The Rose Hill
Brigid Mae Power paints expansive songs that are effortless, hypnotic and folk-oriented like Judee Sill, Bill Callahan and Sharon Van Etten. The third album from the celebrated singer/songwriter, 'Head Above The Water' is a coming of age opus featuring a ground-breaking amalgamation of traditional folk and country – an engaging blend of strings, bouzouki, piano and Power's distinctive vocal make this an achingly beautiful body of work.
Recorded in analogue studio The Green Door in Glasgow with Alasdair Roberts co-producing alongside Brigid and Peter Broderick. It's a continuing tale of everyday survival; more diverse, different, a bigger canvas, with broader brushstrokes…
Country and traditional folk rub shoulders, making for a juxtaposition of threads, with added instrumentation from five musicians lured into the studio to provide larger dynamics.
"Power meditates on the dichotomy that's always existed in her work, melding atmospheric bliss and stark desperation." Pitchfork
"Power invokes the elements, either in contrast to internal weather or in sympathy with it." The Guardian.
"Haunting and haunted" (The Line Of Best Fit), 'Head Above The Water' continues in that vein becoming more ethereal, more personal and even more alluring.
After two lauded albums for Tompkins Square, Brigid Mae Power releases her new album on 5th June via Fire Records. 
"Masterpiece" UNCUT ****
MOJO****
Guardian****
Irish Times****
—