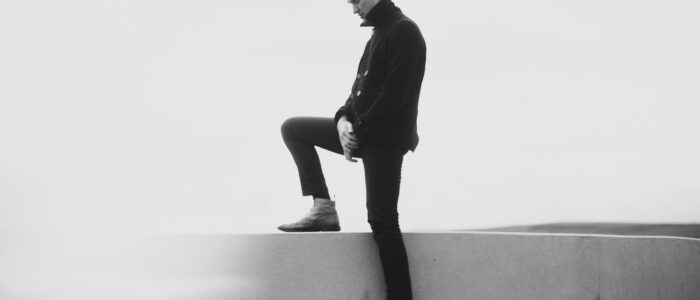 Rescheduled: Erland Cooper
Saturday 16th October 2021
+ Special Guests
Doors 7:00 pm
Price £20 + booking fee / £24 on the door
We are pleased to announce a new date of  16th October 2021 for Erland Cooper at St George's Church.
Please be assured all purchased tickets remain valid for the new date and all other details remain the same. 
"Like so many others, our tour has moved but we are happy to announce these rescheduled dates and will play live again this year." – Erland Cooper
Please join/visit our Facebook event page for up to date information:
We look forward to seeing you this Autumn
Melting Vinyl presents: Erland Cooper + Special Guests
After a magical sold-out night at the Unitarian Church, it gives us great pleasure to welcome back Erland Cooper to Brighton and the St George's Church, Kemp Town.
Last year has seen the release of  Erland's Hether Blether which completes the triptych of  albums shaped by his beloved Orkney Islands. Here is the latest video from the album, the uplifting Skreevar
This year will welcome the release of  Erland's new album  Holm which features variations, b-sides and reworkings of original songs by fellow artists and friends. Here is the latest video from the first single, the uplifting 'Haar over Hamnavoe' a Bill Ryder-Jones rework: 
Hailing from the archipelago of Orkney in Scotland, the contemporary composer and multi-instrumentalist has so far explored the birdlife (2018's Solan Goose), the sea (2019's Sule Skerry) and, on Hether Blether, his third solo album, he turns his attention to the land and its people. Named after a hidden island in folklore, said to rise green and fertile from time to time from the foam. Inspired, in essence, by Orcadian poet George Mackay Brown, filmmaker Margaret Tait and composer Peter Maxwell Davies before him, this final album is a celebration of the Islands' memory held in timeless landscape, community, myth and mythology. The album looks to the past through the stories of the island and to the present and future through its people.
Originally part of acclaimed bands The Magnetic North and Erland & The Carnival, Cooper has a diverse musical history. 2018 debut solo album Solan Goose was an Album of the Year at BBC Radio 6 Music, the Quietus, and more; and Sule Skerry has already been crowned a BBC Radio 6 Music Album of the Day. Cooper also scored NEST, a giant kinetic sound and light installation. It was collaboration with the groundbreaking Marshmallow Laser Feast to open London's first Borough of Culture celebrations.
"… at once calming and euphoric, with a beauty that's its own justification" Uncut
"…a record of simple beauty, exploring the place where electronic and classical music can co-habit" The Quietus
"Wonderfully nuanced songwriting matched to lung-bursting string arrangements." Clash
"…a meditative, transportive listening experience… an ethereal swoon which imagines Sigur Rós remixed by Bibio. It makes you wonder where Cooper will take you next"  Q
"considered, crafted and explorative of details that only someone with a true affinity can delve into. If Cooper's intent was to create an insular kind of magic, he does so"  Loud and Quiet
"Now, with Sule Skerry, he's expanding his palette, retaining an ambient quality, while bringing in a more epic, moving scope."  The 405