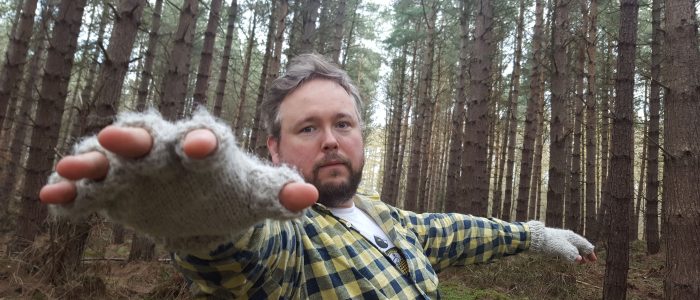 RESCHEDULED: Melting Vinyl & Quarterhouse present Richard Dawson + Special guests
Sunday 11th October 2020
+ Special Guests
Doors 7:00 pm
Price £16 + booking fee / £20 on the door
We are deliriously excited to share that our show with the wonderfully weird Richard Dawson at the Folkestone Quarterhouse on 8th May 2020 is now rescheduled to 11th October 2020.
All tickets already purchased will remain valid for the rescheduled date, and all other event details will remain the same.
Please keep an eye on the Facebook event for the most up to date information: 
https://www.facebook.com/events/2178836002425222/
Words from the Baird:
We'd been looking forward to seeing you and sharing music over the coming months but then coronavirus halted everything. I hope you're all keeping safe and sane. We move forward with hope. We're rescheduling dates where possible and hope to see you there, on the opposite bank of this murky river.  
We look forward to seeing you there!
Here's a lovely version of RD's 'We Picked Apples in a Garden Freshly Mowed' by The Unthanks, who graced the stage of the Quarterhouse in 2019
Here's a lovely RD cover by the Unthanks, who graced our stage in 2019:
Richard Dawson, the black-humoured bard of Newcastle, returns on the back of his 2019 release, his sixth solo album 2020, his first since the critically acclaimed, Peasant. 2020 – is an utterly contemporary state-of-the-nation study, that uncovers a tumultuous and bleak time. Here is an island country in a state of flux; a society on the edge of mental meltdown.
On 2020, Dawson introduces us to grand themes through small lives. His are portraits of human beings struggling with recognisable (and dare we say it, relatable) concerns, conflicts and desires, each reminding us that tragedy and gallows humour are not mutually exclusive, and that the magical can sit next to the mundane. Lyrically it is by far Dawson's hardest-hitting and unflinchingly honest album to date. It is his poetic masterwork.
Within, we find disgruntled civil servants dreaming of better days, anxiety-addled joggers listlessly searching Zoopla for houses they cannot afford in their spare time, amateur footballers who think they're Lionel Messi and beleaguered pub landlords battling rising floodwaters.
Here is life, in all its strange and wonderful ways.
ALBUM REVIEWS
Uncut – 9/10
"2020 is, without a doubt, Dawson's most direct album to date. Entirely self-played but ambitious in its palette and bold in its arrangements, it finds him adding new lucidity and sense of melody to his knotty and raucous take on folk music. It's hard not to conclude that 2020 is the record we need right now: a state-f-a-nation address for a nation in a bit of a state."
The Wire
"Thank the stars. Huge parts of the UK may be on mission Self Destruct right now, dragging pockets of society unwillingly into meltdown with them, but at least Richard Dawson is chronicling it all."
The Guardian, 5*
"2020 is a reminder of the need for basic decency in a country that is forgetting it, voiced by the most brilliant and humane songwriter working here today."
The Quietus
"This is a magnificent retention of quality and development from pop music's Francis Bacon. It's impossible not to find your own neurosis within the weave of these songs. It's horrifying and gorgeous, and you'll likely not hear a more singular or, indeed, better record this year."
Sunday Times Culture
"This is unlike any album you've ever heard: an utterly uncompromising portrait of low-trust, high-anxiety, Brexit-bashed Britain. Dawson nails modern misery."
Financial Times
"Dawson delivers his verses with unusually stylised singsong phrasings, while the twisty music has more of a post-punk feel than his other albums. It is folk music in the loosest sense: vivid portraits of people in the here and now."